Window Lock Repair Services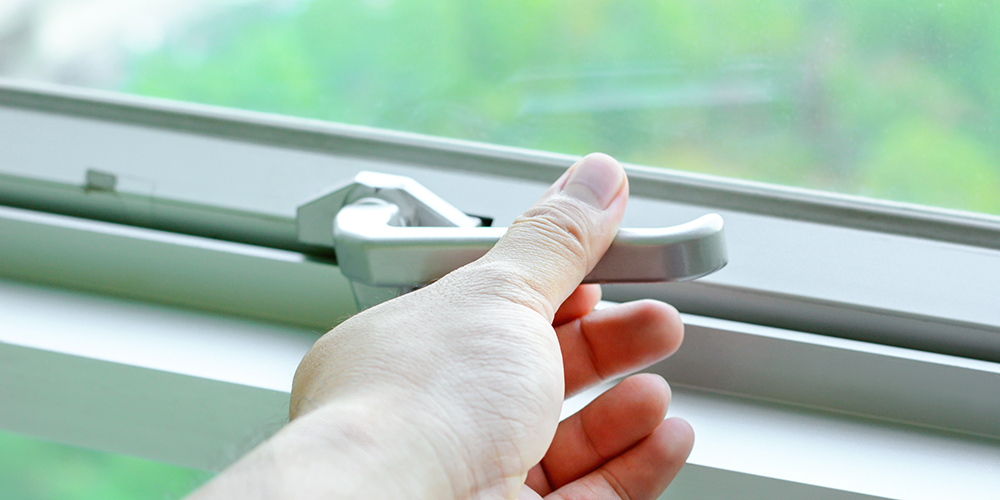 FAQs
Will I have to repair or replace the locks on my windows?
Our trusted residential locksmith will have to properly examine your window lock to see if window lock repair will be able to salvage it. If repairing the lock is not possible, then our locksmith will work with you to adequately replace the lock on your window. We understand the importance of having a lock on your window, and we will do our best to make sure that your home is not left with any weak entry points.
How long does the window lock repair process take?
The window lock repair process can take anywhere from 20 to 30 minutes. The time for the lock repair varies because our locksmith will first have to assess the window before determining which action to take next. If the lock can be repaired, then they will begin working on it. The length of the repair process also depends on which type of window you have.
If you have single-hung windows, then the repair process will take longer than it would for double-hung windows. This is because double-hung windows are easy to move, and you can gain access to both sides of the window whereas single-hung windows only have one moving part. These types of windows cause both the assessment time and the repair time to go up.
Will I need to change the type of window lock I have in place?
In most cases, you will not need to make any additional changes to your window unless you decide that you want a lock that is more secure than the one that you previously had in place. The lock should ideally stay the same unless you decide to change the type of window you have during the window lock repair process. If you do decide to change the type of window you have, then you will need to choose a lock that is suitable for that type of window.
Will the window lock repair process cause any cosmetic damage?
The window lock repair process will not cause any cosmetic damage to your home or to the windows that you have in place. The work that needs to be done will focus on your window locks.
In some cases, the locksmith might have to take a part of your window out when they are attempting to repair it but none of these actions will cause any damage to your window. It is important that you leave this job up to professional locksmiths because they are the only ones who can carry the job out without causing any damage.
Will I need to replace my whole window?
No, there will be no need to replace your entire window if you are simply looking to do a window lock repair.
Can I use any type of window lock on my windows?
Not necessarily. For instance, some window locks can only be used on single-hung windows, while some can only be used on double-hung windows. Our locksmith will need to take a look at the type of windows you have (or you can tell them on the phone if you already know) before they can determine which window locks will work best for the window that you have.
Windows & Window Lock Repair
The window lock repair process is not as arduous as the steps that need to be followed to repair locks on doors, but it is no less important. To be able to understand the steps that need to be taken in this process, it is important to understand the types of windows that most residential spaces make use of. It is also important to comprehend the various types of locks that can be used in conjunction with these windows.
Single-Hung Window Lock Repair
Single-hung windows are among the most common types of windows that homeowners make use of. These types of windows are popular because they are the cheapest option for homeowners.
Single-hung windows are categorized by the nature in which their panels move. In a single-hung window, the bottom panel slides vertically, while the upper panel stays in place. When opened, the bottom panel blocks the upper panel. This is the basic motion of a single-hung window.
Due to their amazingly low costs, single-hung windows might be a go-to solution for most homeowners. However, they do have some negative traits that most homeowners are not aware of until they have been purchased and installed. For instance, due to the limited range of motion that single-hung windows have, they are not the best option when it comes to providing your home with proper ventilation.
In addition to this, single-hung windows make it hard for homeowners to clean and take proper care of their windows. This is not a big deal for single-story homes, which let homeowners access their windows from the ground floor. But for homes that have single-hung windows on a higher level, this can be a hassle. This is because of the limited range of motion that these windows have.
The upper panel stays in place, so this means that many homeowners cannot adequately clean their windows, or do any work on them because they cannot reach them. And thus, they would have to hire a professional to come to take a look at it.
Single-hung windows are undoubtedly a cheaper option, and they work well for homeowners who are on a budget. Although, over time the cost of their maintenance may begin to add up.
Double-Hung Window Lock Repair
Double-hung windows are the opposite of single-hung windows, and they differ because these windows give homeowners the ability to open both panels of the window. This, in turn, makes for better airflow and ventilation, which single-hung doors limit.
The increased range of motion, as compared to single-hung windows, allows for easier care and maintenance of these windows. Even though these windows are somewhat pricier than single-hung windows, they cost less in the long run and provide homeowners with easier window or even lock maintenance options.
Casement Window Lock Repair
Casement windows are windows that are hinged along their side. These windows operate with the window panel opening horizontally opposite of the hinge that runs along the side of the panel.
These windows are a favorite among homeowners because they are some of the best windows for providing homes with maximum ventilation. They are easier to clean than Single-hung windows, but not as easy to maintain as double-hung windows.
Awning Window Lock Repair
Awning windows are much pricier than the windows mentioned above. Not many homeowners make use of these windows. However, they do provide some homeowners with extravagant views due to the way they are designed. Awning windows are hinged at the top of the panel and this allows the window panel to swing outward from the bottom.
Sliding Window Lock Repair
Sliding windows are about as popular as single-hung windows and double-hung windows. They allow the panels to slide/glide horizontally to either the left or right. There are single sliding windows, which allow the window to move in only one direction while double sliding allows for the panels to slide in both directions freely.
Types Of Window Locks For Window Lock Repair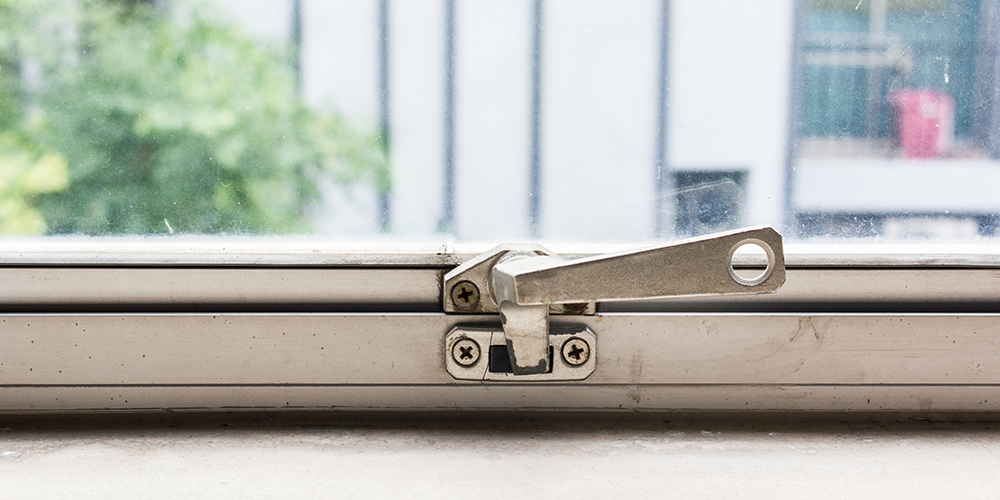 One of the essentials of window lock repair is knowing the right kind of lock to use on your window. Because burglars will target windows, you have to have your locks in working order.
There are several types of window locks that serve the same function of keeping your window secure, but with varying degrees of security. Let's take a quick look at some of the types of locks that can be used on the windows of your home.
Keyed Locks
One of the most common types of window locks is the keyed lock. This ensures that the window can only be opened and operated with the proper key being inserted. In most cases, these locks work best with double-hung windows and they are placed on the side of double-hung windows.
When choosing the locks for your windows at home, it is best to make sure that there are not too many keys floating around for all your windows. Make sure that you keep the number of keys to a minimum because this will make it easier to keep track of the keys you use for your windows.
Sliding Locks
In lieu of using keyed locks, homeowners can make use of sliding locks. These locks are made to fit within the side of the window, or within the track of the window in order to prevent them from sliding open. Sliding locks are easy to assemble, and many homeowners love to take advantage of them. They can also be used in conjunction with keyed locks for added home security.
Folding Latch Locks
This lock is used exclusively on double-hung windows and it is installed on the top panel of these windows. Many homeowners that have double-hung windows in their homes employ the use of folding latch locks. This is because the lock allows the window to open partially when it is engaged. This means that homeowners can take advantage of the security it has to offer while still enjoying a well-ventilated room.
Lag Screw Locks
For homeowners on a budget, the use of lag screws can come in handy in a number of ways. The use of lag screws is extremely effective, and it is a simple process that any experienced locksmith can carry out.
The locksmith will drill lag screws into the recessed washers of the panels. This method works best on double-hung windows. The lag screw locks are operated with the use of a special key that allows the lock to be tightened or loosened to in turn open or close the window.
Window Latch Locks
Latch Locks are considered the most common locks within the industry, and this is because they are a good security option, so many homeowners like to make use of them. The latch is put in place by attaching to one window and then attaching the other part of it to the adjoining window that is closed. Due to the way the latch lock is designed, homeowners can lock or unlock their windows at the same time.
Window Lock Repair Process
The window lock repair process is one that should be carried out by an experienced locksmith. And though sliding glass door security may similar to window locks in some cases, these are two different processes.
This is because there is no universal process when it comes to repairing windows. However, a professional and experienced locksmith will know the basic steps that they have to follow to help you repair or replace the lock on your window.
The first step in attempting window lock repair is to identify which type of window a homeowner is using within their home. As explained above, there are hosts of windows, and window lock options, that homeowners can make use of to secure their windows and homes. Our locksmith will have to identify which windows are being used, and which locks are being used with these windows so that they can provide the appropriate solution.
For windows that make use of latch locks, you will first have to determine what the problem with the lock is. Latch locks could stop functioning the way they were intended for several reasons. They could either be broken, rusted, or in need of a good cleaning to make sure that they function properly.
It is important to make sure that you troubleshoot the lock to see what the problem is before you decide to replace it. This is because sometimes it is much simpler to repair a lock rather than replace it. If the latch is dirty or rusted, you can work to clean the latch and see if it begins to work the way it was supposed to. To clean a latch lock simply oil it and wipe it down with a suitable material.
If the lock is covered by rust that is not too severe, then gently clean it with a wire brush and oil it to see if this solves your problem. In the event that it does not, our professional locksmith will assist you in replacing the latch on the window.
This is done simply by unscrewing the existing latch and then replacing it with a similar latch that can be screwed into the same exact spot where the old latch was. In some instances, you might have to drill new holes if the screws for the new lock are bigger, or smaller than what was previously in there.
When it comes to repairing the lock of a window that uses sliding locks, you will follow the same basic process explained above, with some slight variations. As was done before, you will have to inspect the window to try and figure out what might be causing the lock to malfunction. This is an integral part of the window lock repair process that will determine whether or not the lock can be repaired or replaced.
Examine the track that the window slides along, and make sure that there is nothing blocking it. Sometimes the problem might not be with the window lock you have in place, but with the window frame and the window track. If you determine that the problem is, in fact, stemming from a damaged lock, then you will need to replace the lock.
To do this, drill out the rivets that hold the sliding lock in place and put the new lock in its place. Then, proceed to secure the lock with pop rivets. These locks are very easy to install and remove if need be, which is why many homeowners love to use them around their homes.
There are many different variations of windows that homeowners use within their homes. There is no clear determinant as to what makes a homeowner choose the window they do.
They might make the choice based on the cost of the window or the design of the window, but whatever the choice is, almost every homeowner will have to go through the window lock repair process. This is unless they do not use windows in their homes (which would be weird).
The style of the window the homeowner has in their home does play a big factor in the type of repair and replacement process they will have to go through when they need to make some changes to the lock on their window. However, despite these differences, the general repair process for windows is essentially the same across the board.
The first thing that needs to be done is to make sure that you identify the exact problem that might be causing the window to malfunction. If the window is not locking properly, then it will make sense that the locks of the window are the prime suspects. But sometimes there may be more plaguing the window than meets the eye.
Make sure that the window is properly inspected so that no unnecessary costs are incurred by prematurely changing or removing locks that were not damaged. Sometimes, a window will not lock properly because a foreign object might be blocking its tracks, or because the tracks are out of alignment.
Once you have ascertained that the lock is the issue, the next step is to determine whether or not it can be repaired or replaced. In some cases, the lock can be repaired if it is simply dirty, bent out of shape, or if it is partially rusted. However, if the lock is broken, then it will most likely have to be repaired.
After this crucial step has been undertaken, the next step involves replacing the lock. These are the basic steps that have to be followed when attempting window lock repair. And with the help of one of our qualified and expert locksmiths, it will be a breeze for any homeowner.