Always A Locksmith Near You!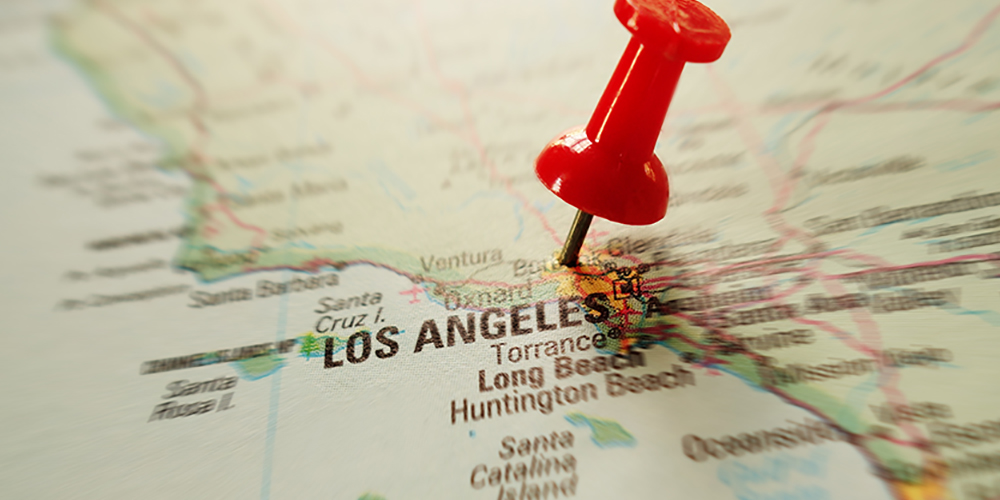 United Locksmith has built a network of fast and effective locksmiths to makes sure that we always have a locksmith near you. Our mobile service technicians care about arriving on time in your moment of need. If you are reading this, we are near you! If we are near you, we are ready to help. Whatever your lock and security needs may be, we have experienced technicians that can get the job done.
Our company offers a set of professional, accessible, timely, and efficient locksmiths that are always on call. No matter if it is day or night our company can get you the assistance you are looking for. We are available 24/7, rain or shine. If the question is, "Is there a locksmith near me?"
The answer is, "There is a United Locksmith." We pride ourselves on being the answer to most questions. Easy to contact. Easy to use. If you have any other inquiries that you want to send our way, there is even a place for that too.
We are there for our customers when they need us, and we understand that commitment means being open every day, and having locksmiths that can come to you. Mobility is just another thing that makes it simple for us to offer our services to our customers.
You can explore the site to find out more information about the services that we offer, such as automotive, home, and office. On those pages, you can read about the work that goes into each task. With our blog, you can find out all kinds of information about locks and locksmithing. Anything else you need can be gathered by leaving a comment on the blog, tweeting @LocksmithUnited, or going to our contact page.
How It Works
Perhaps you have seen our amazing infographic or read our article on the process & expectations when calling a locksmith. If not, here are the basic nuts and bolts:
Locksmith Request
Dispatch
Update
Assessment
Locksmithing
Payment
The process is quick, efficient, and predicated on getting you what you need, when, and where you need it. When you call to request a locksmith you will be connected with our call center. Once they have your information they will act as your middleman. The locksmith most suited to your needs will be chosen and dispatched.
That technician will let you know who they are, and that they are on their way. Once they arrive, they will assess the situation. The services that are needed will be made clear to the customer (that means you). Then the technician will inform the customer one the price of said services. Once that is agreed upon, the locksmith will do their work as quickly as they can, while still maintaining quality. Once the work is done the payment can be made to the technician directly.
The process cuts out your searching, which saves you time in an emergency, and streamlines your list of tasks. It limits the stress you are under and allows you to relax as much as possible. The update from the technician gives you further peace of mind, until the final relief of your locksmith's arrival.
The work will not begin until you have agreed to the price of the work. For further information about pricing please see our prices page. Of course, you may not know what it is that you need, but it should give you a baseline indication of the bill.
The locksmith will inform you of the price, but make sure that you understand the situation. Prices are subject to change from their listed starting cost but do not agree to the service if you are not happy with the number. Communication and understanding are necessary for the highest assurance of quality.
Why It Works
When you are typing "locksmith near me" into google you can be getting a lot of things. Some companies are literally named "Locksmith Near Me" which are going to clog up your results. You might get a physical location, which might be what you are looking for, but not every locksmith responds to emergency calls.
Just because a locksmith is near you does not mean that they cater towards your needs. The speciality of the company could be anything from automotive locksmithing to CCTV and security installation. An emergency locksmith service gives you access to a locksmith 24/7 no matter your location.
We understand that customers want what they want as soon as they can get it. The locksmith that is near you needs to show up when you need them. That may mean meeting you in a strip mall parking lot at 2:00 in the morning, or getting you back into your house on Christmas day.
It works because there is always a person willing to work, and eager to help. Beyond what other people might call an emergency, as long as there is a sense of urgency, we have a locksmith ready for action. By this same logic, appointments are no hassle either. As long as you need help there will always be a United Locksmith near you.
Specific vs Emergency
If you are not in an emergency, you can receive assistance by calling one of the local numbers. The addresses and phone numbers of our current locations can be found on locations page of the site. This list is always growing, so be sure to check back if you don't see your area listed. In the event of an emergency you can use our aptly named 24-Hour Emergency Line, which can be found at the bottom and top right hand corner of every page (even this one).
FAQs
How quickly can the locksmith arrive?
It will take approximately 15 to 30 minutes depending on your proximity to our available locksmiths. All of our locksmiths are mobile technicians which mean they are on the road 95% of the time.
Is the locksmith actually near me?
Yes! Our company will make sure that the locksmith that is dispatched is in your vicinity. The locksmith will arrive anywhere from 15 to 30 minutes after the initial call is made.
How long will the locksmith service take?
This will depend on the type of service that is required. However, you should be prepared to wait for 15 to 30 minutes.
How much does a locksmith service cost?
United Locksmith offers a variety of automotive, residential, and commercial locksmith services, and prices are based off the type of work required. For more on the pricing and services we offer, visit our prices page.