What is an emergency locksmith, and what does an emergency locksmith cost? These are all very good questions, and we will begin exploring the answers to these shortly, but before that, I would like to address the elephant in the room. There is, in fact, no elephant in the room, but I just wanted to point something out before I got started with discussing emergency locksmith cost. In simple terms, 24-Hour emergency locksmiths are (in my honest opinion) one of the closest things to real life superheroes that some of us will ever see.
There, I said it, the elephant is out of the room now. This is probably not a popular opinion, especially because there are some common misconceptions about emergency locksmith cost. However, if you have ever been stranded in a lockout of any sort, then you will probably be able to understand the sentiment behind my statement.
Lockouts can occur at the most inopportune times, and this usually something that only someone who has ever been in a lockout can understand. The nature of a lockout is such that you might never see it coming until it's too late. I mean, if you could see it coming why would you go through with it just to pay the emergency locksmith cost? The good thing about a 24-Hour emergency locksmith is the fact that they specialize in all the facets and categories of locksmithing. This means that regardless of whether you are stranded in a house lockout, locked out of your car, or locked out of your office, an emergency locksmith will be able to meet you at your point of need.
As I alluded to earlier, there are many people who are somewhat confused about the emergency locksmith cost, so I will attempt to clear most of that up as we continue to explore emergency locksmith cost. Before we jump off the deep end and dive into the world of 24-Hour locksmiths and emergency locksmithing, let's take a brief look at what an emergency locksmith is, so that we can better understand the reasoning behind emergency locksmith cost.
What Is An Emergency Locksmith?
Understanding what an emergency locksmith is and what they do is integral to understanding emergency locksmith cost. If you go by the name, you might be tempted to think that they are locksmiths that roll around in ambulances and police cars to respond to life alert calls. You know what those are right? 'I've fallen and I can't get up'? Never mind. If you were under the impression that that is what an emergency locksmith was, I am delighted to inform you that you are incorrect. The simplest explanation is that an emergency locksmith is no different from a regular locksmith, except for one caveat.
A 24-Hour emergency locksmith is a locksmith that is available at any hour during the day to help you with whatever locksmith service you might need. You should be aware of the fact that not every locksmith offers emergency locksmith services. I will explore the reasons behind this a bit more when I talk about the various factors that influence emergency locksmith cost. Emergency locksmiths exist because of the simple understanding that lockouts and various lock related situations can occur outside of regular business hours. Emergency locksmiths exist so that you never have to be left stranded and looking for help in the event of a lockout or any other lock related maladies.
An emergency locksmith can be viewed as a jack of all trades, but this does not mean that they are masters of none. I say this because emergency locksmiths are well equipped with the knowledge and skills that are necessary to deal with any number of lock related problems. In addition to this skillset, an emergency locksmith has to be willing and able to work at all hours of the day. This is very hard to accomplish for much older, weathered locksmiths, so you will usually find that much younger and active locksmiths carry out emergency locksmith jobs.
When Will You Need An Emergency Locksmith?
The need for an emergency locksmith can arise at any time of the day, as I have mentioned several times already. A majority of emergency locksmiths respond to calls that pertain to lockouts. This comes as no surprise. If you take a look at some of the services that a standard locksmith has to offer, you will immediately realize that not all of them are suited to an emergency locksmith.
This is not to say that an emergency locksmith can't carry out those tasks, but why would you call an emergency locksmith to help you with a smart lock installation or transponder key programming? Do not get me wrong, there is always the possibility that you might need these services late at night or early in the morning. However, it is much more likely that you will call an emergency locksmith because you need help with a broken key extraction or a car key extraction that happened unexpectedly.
Essentially, you will most likely not need an emergency locksmith for a job that can be scheduled in advance. However, there are always exceptions to this. For instance, most homeowners will not call an emergency locksmith for a new lock installation. This can change if they have to call a locksmith after a recent home break-in, which requires them to install new locks at an odd hour. It is unlikely, but it is still very possible.
The crux of the matter is that you will need the services of an emergency locksmith whenever you need lock related help and it is outside of the regular business hours of most locksmiths. As I alluded to earlier, being outside of regular business hours plays a major role in the emergency locksmith cost.
Factors That Influence Emergency Locksmith Cost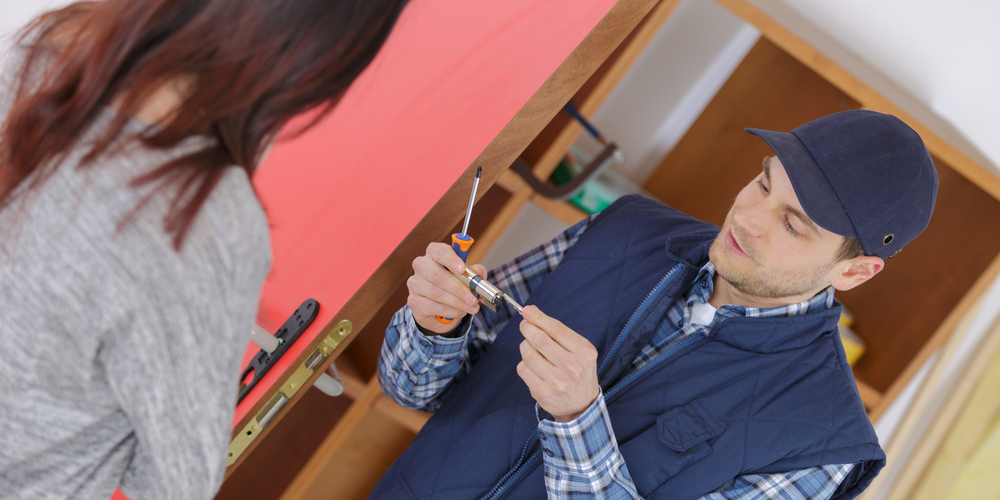 The first thing that has to be said about emergency locksmith cost is the fact that the prices do vary from those of standard locksmiths. In some cases, the prices of the services might actually be the same, but this all depends on the ways in which the factors below come into play and it also depends on the locksmith that you call to help you. Let's get right into it:
1. Time Of Day
The most important factor that influences the emergency locksmith cost, is the time of day in which you will need a service rendered. As we have already touched on, an emergency locksmith operates outside of the normal time confines of standard locksmiths, which mean that they are usually available during very late hours, and early hours as well. In most cases, you will not have to call an emergency locksmith during regular hours, and even if you do call them they will most likely charge you the prices that are appropriate for regular hours.
However, almost all emergency locksmiths charge a little higher than their standard pricing when they are responding to emergency calls. This price will either be reflected in the service call fee, or it might just be added on as a fraction of the regular price. In most cases, the time of day is directly proportional to the increase in the price of emergency locksmith cost as compared to services rendered during regular hours. For instance, if a locksmiths regular hours end at approximately 5 in the evening and you happen to request a service at 6, they will not charge you the same price for a service call that they might receive at midnight.
The simple fact is that emergency locksmiths are people too, and although they are readily available to help you at your point of need, the emergency locksmith cost will be a reflection of what the locksmith is giving up or what they will have to go through to get the job done. Place yourselves in their shoes if you will, if someone was to call you very early in the morning or very late at night for help with something, wouldn't you require much more than your regular price?
2. Type Of Service Needed
The service that you request from an emergency locksmith is also a determining factor of the emergency locksmith cost. As I mentioned earlier, an emergency locksmith can sometimes be viewed as a jack of all trades. This is because the locksmiths that are best suited to emergency locksmiths are able to specialize in all locksmith services. Essentially, regardless of whether you are stuck in an office lockout, home lockout or car lockout, an emergency locksmith will be equipped with the tools and skills to help you out of your situation. Due to the fact that there are varying prices for the services rendered during regular business hours, there are also differences in what the final emergency locksmith cost will be.
The type of service that is needed will also factor into the type of tools that are required to complete a job. That being said, you can expect that more complicated jobs will generally cost more, especially because a locksmith will likely have to travel with their tools and equipment and then spend time completing the job. For instance, if you need assistance from a locksmith with an ignition cylinder replacement, you should know that the emergency locksmith cost will be a lot more than if you needed some locks changed or installed.
3. Travel Distance
The distance that the emergency locksmith has to travel to reach you during the job is another major factor that comes to bear on the emergency locksmith cost. I'm assuming that most people search for 'locksmith near me' when they are attempting to find a locksmith during regular hours. However, during the hours an emergency locksmith operates, this search might not yield the same results that it does during regular business hours. The reason is rather simple, most locksmith near you will be closed, especially if you call late at night or really early in the morning. If you have not realized by now, saying that lockouts occur when you least expect it is not an embellishment, it actually happens that way.
In most of the instances where you will require the help of an emergency locksmith, you will be hard pressed to find one that is as close to you as a regular locksmith. This doesn't mean that they will all travel far distances. Far from it, you can definitely find an emergency locksmith near you, but there is also an equal possibility that the locksmith will have to drive out to meet you at your point of need, regardless of whether this is your home, car or office. If the locksmith has to travel quite a distance to meet you, which is entirely plausible, then that will be reflected in the final emergency locksmith cost.
Conclusion
Emergency locksmith cost should be viewed in a different perspective than regular locksmith costs because each of these elements are operating under very different parameters. If you are stuck in a lockout situation outside of regular business hours, the emergency locksmith cost might be the last thing on your mind, but it is something that you should be aware of so that you are not caught off guard. Keep in mind that you should always expect the price to be slightly more expensive than regular locksmiths costs, but you will still be given the same excellent service that will help you in your time of need.