You have a problem and a burning question. "I lost my mailbox key. How can I open it?" The good news is there are many options. If you have a mailbox that is part of a cluster of mailboxes, in the case of an apartment or postal service location, you may be able to get new keys fast. But if that isn't an option, you either need a locksmith or want to keep reading.
DISCLAIMER
The information contained in this article is only intended for individuals who are trying to regain access to their own property. Do not attempt to open any mailbox lock you do not own or have not been given express permission from the owner to open. Mail theft is a federal crime and can result in substantial fines as well as prison time. Do not break the law.
The top method of how to open a mailbox include:
FAQs
How secure are mailbox locks?
Mailbox locks range from low security to the illusion of security. Due to the insecurity of the mailbox itself, it is rarely worthwhile to have a high-security lock. Most mailbox locks can be opened by beginner lock pickers or forced open with basic destructive entry tactics. In most cases, the mailbox can be opened through prying attacks that ignore the lock altogether.
Do you need lock picks to open a locked mailbox?
There are several methods for how to open a mailbox that does not involve lock picking. However, if you are looking to open your mailbox without damaging the lock or the box, you are looking for how to pick a mailbox lock. If you do not have access to essential lock picking tools, be aware that improvised tools have a lower success rate, especially for novice lock pickers.
Can you pick a mailbox lock if the lock is broken?
A broken lock, by definition, does not operate properly with the correct key. Traditional lock picking simulates a key and cannot do anything a key wouldn't do. When you are working with a broken mailbox lock, it needs to be replaced, so simplify your solution and either drill or pry the lock open. You can consult with a locksmith, so your mailbox is not harmed in the process.
Where can I get a new mailbox key?
If you have lost your mailbox key and need a new one, you may be able to get a duplicate from your property manager. If the mailbox is owned by the United States Postal Service, contact your local post office for more information. In the case of personal mailboxes where no third party has a spare key, replacing the lock is often the simplest solution.
Are mailbox locks rekeyable?
Many mailbox locks cannot be rekeyed. In the event that you have lost your mailbox key, the standard procedure will be to replace your mailbox lock. To rekey locks, the device needs a straightforward disassembly and reassembly process. Most mailbox lock cores are secured by a retention pin, which cannot be removed without tearing off the chamber cover.
What does a locksmith charge to open a mailbox?
Lockout services start at $35. Unless your mailbox key is locked in the mailbox, you are going to need to replace the lock. Lock changes are an additional cost starting at $35. A mobile locksmith who is coming to your location is almost always going to charge a standard service fee for arrival and assessment ($15), but you are looking at an average cost of around $85.
How To Open An Apartment Mailbox Without Key
If you are living in a rented space, the easiest mailbox lock hack is going to be to contact your property manager for a spare key. Unless you changed locks without letting the apartment manager know, they should have a spare key on file for your mailbox. And if they do not, they will likely prescribe a method to open your apartment mailbox without a key.
In cases where the mailbox is owned or controlled by the postal service, you can contact your local office. Many articles on the topic of how to open an apartment mailbox without a key will tell you that you can get a key for a post office owned mailbox by filling out United States Postal Service form 1094. You can look at the full list of USPS forms or look for a working link online, but that form does not seem to be offered anymore.
If you think you can skip the step of talking to the mailbox owner and just figure out how to pick a mailbox lock on your own, I would caution against it. You have the resource of someone who knows how to open a mailbox because they have seen this problem before. Even if they do not take responsibility for opening the locked mailbox, they can potentially offer insight and even recommend a residential locksmith or commercial locksmith.
Key Takeaways:
Property managers should have a spare mailbox key you can copy.
If the mailbox is owned by the USPS, contact your local postal office for instructions.
If no spare keys are available, these resources can still suggest how to open your mailbox.
1. Prying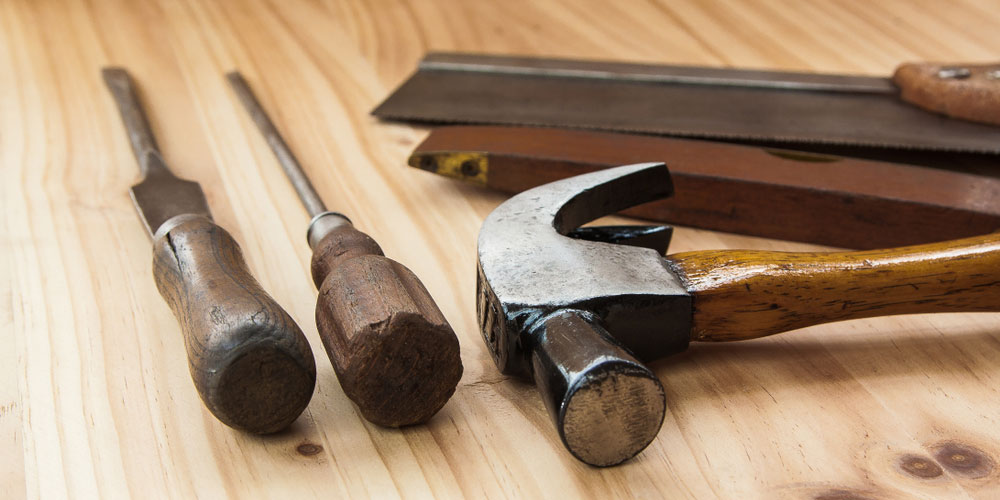 The quickest way to open a mailbox when you lost your key is to pry the door open. This can be done quickly and with very little skill and requires only a claw hammer and flathead screwdriver (or similar tools). It is important to receive approval from the owner or manager of the mailbox before trying this method, as improper attempts can damage the mailbox door or surrounding mailboxes.
This method should not be used on a mailbox that uses thin metal doors. Thin metal is likely to bend or distort, leaving the mailbox itself unusable. To avoid scuffing or scratching the surrounding metal, place fabric towels or rags between your tools and the mailbox while prying. You can see how the process looks here.
Be extremely careful as you do the following:
Insert your screwdriver into the crevice opposite the hinged side.
Pry until you meet resistance.
Work the claw side of your hammer into the opening.
Remove the screwdriver.
Apply quick leveraged force with your hammer.
If the lock does not open, use tools that provide better leverage.
This mailbox lock hack is going to sheer off the tailpiece of your lock, so there is nothing to hold the mailbox door closed. The lock can then be removed and replaced. You will also need to change out the tailpiece, so be sure you are prepared to fully replace your mailbox lock. If you have bent the mailbox door or damaged the door to where it won't close, fix the mailbox before installing the lock.
2. Picking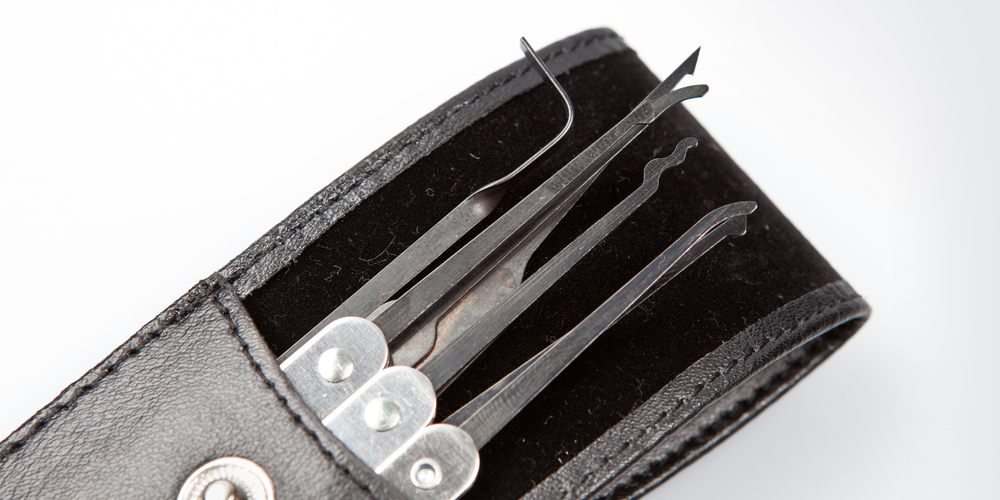 This is not an in-depth explanation of how to pick a lock but rather a practical guide of how to pick a mailbox lock with no prior experience. Most mailbox locks are going to use a pin tumbler system where several stacks of pins are elevated to a particular height by the groove depths on a key. You are trying to raise the pins to that height while tensioning the lock so the pins stay set in place.
With very little skill or practice you can learn how to pick a mailbox lock but the better your tools, the faster the process will work. You can purchase tools from established lock pick brands or use paper clips bent into lock picks. In any case, you will need two tools. A tension wrench and a rake. Once you have your tools, you can get to work.
Place your tension wrench at the top or bottom of the keyway.

Whichever will keep it out of the way of your lock pick.

Rotate your tension wrench in the direction the key turns to open the lock.

Many mailbox locks open with a LEFT turn.

With light tension applied, insert your lock pick.
Move the pick from the back of the lock to the front while lowering it and elevating it in the keyway.
If the lock does not open in 60 seconds, release tension and try again.
If you are not getting anywhere with this method of how to pick a mailbox lock, change your tension. You can also look a bit deeper into the difference between raking and single pin picking to understand what you are trying to achieve through this type of manipulation. And if you do not want to take up lock picking as a hobby, you can reach out to a locksmith for help.
3. Drilling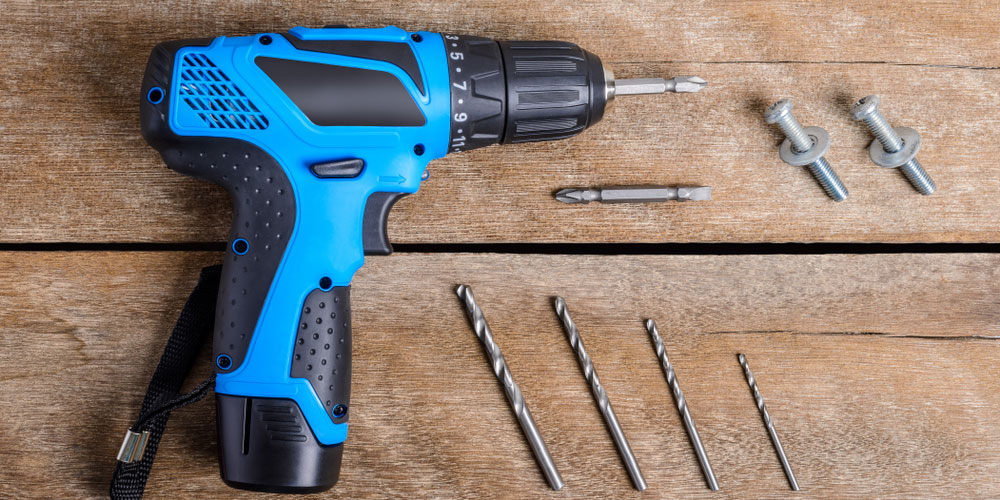 If you need to know how to open a mailbox with a broken lock, you can refer to the section on prying, which is the fastest way to open a mailbox. Besides prying, the next best mailbox lock hack is drilling. You need a screwdriver and power drill with a new drill bit. The drill bit should be slightly larger than the keyway. The drill bit will fit better once the keyway dust cover is removed.
Before drilling your lock, you should also have your replacement mailbox lock. You can also do a bit of lock prep that will help make this go smoother. Lubricate the lock with any type of spray lube (WD-40 will work fine in this case). And once your dust cover is off, you can use a punch to give your drill bit something to bite. Check out a video overview of this process here.
Use your screwdriver to pry off the keyway dust cover.
Place your drill bit at the top of the keyway.
Drill until you hear/feel five distinct jolts, signaling all five pin chambers have been destroyed.
Use your screwdriver as a key to turn the lock.
The most common thing that can go wrong is the drill bit breaking off in the lock. This happens when the bit is too weak, being forced to strongly, if it did not bite properly, etc. The more drill bits you break, the more difficult it is going to make the process. You can clog the keyway or carve up the lock to the point where getting the next bit to bite properly is nearly impossible.
4. Call A Locksmith
You do not need to know how to pick a mailbox lock if you hire a locksmith. You do not need to familiarize yourself with any mailbox lock hack at all. When you find the best lockout service near you, they should be able to handle opening a mailbox lock without a key. If you are thinking, "I lost my mailbox key. How can I open it with the least effort and best results?" Call a locksmith.
Because mailbox locks are not rekeyable, chances are a locksmith is going to drill and replace the lock. The only reason to use non-destructive entry is when you do not want to replace the lock. If you have no key and the lock cannot be rekeyed, then the lock needs to be replaced. Even though a locksmith knows how to pick a mailbox lock, they may not bother.
Final Thoughts
When you are looking for how to open a mailbox lock without damaging the lock, you will be looking for how to pick a mailbox lock. But unless you have a way of getting your lost mailbox key, it makes more sense to use a quicker and simpler method to open your mailbox. If you are concerned about using destructive entry on your mailbox, consider calling a locksmith to assist.