Most people never think about a lockout situation until they're in the middle of a situation. Suddenly, you find yourself staring through your window at your car keys or wondering how you left your home keys in your room after you've walked out the door. This is the time when it's good to be familiar with a mobile locksmith service. These services operate as mobile workshops that make emergency roadside calls, traveling to homes and businesses. They are often licensed and trained to work to fix any lockout situation and carry all the necessary equipment to perform a variety of solutions. There are several benefits of using a mobile locksmith service versus a standard locksmith.
1. Fast Response Time
How many times have you found yourself locked out of your car in the most inconvenient place? Or locked out of your home without a backup key? A mobile locksmith can get you back on the road fast so your schedule can continue without delay. Mobile locksmiths are trained to respond quickly to all types of emergency situations. They can provide a variety of fast solutions like creating a new set of home, office or car keys on the spot, changing a lock within minutes or entering a secured safe.
2. Wider Availability
People get locked out or break a car key at all times of the day and night. The majority of mobile locksmith services operate 24 hours a day, 7 days a week so you won't have to panic if you find yourself in a lockout situation. With a standard locksmith, you would need to make an appointment for the following day and wait for them to respond.
3. Specialized Services
Some mobile locksmiths are trained to specialize in specific fields such as forensic locksmithing. This type of training educates them on how to determine whether a lock has been tampered with or not. They often work with law enforcement or security agencies. In many cases, a single business will hire a mobile locksmith with this kind of specialty to be on call for them.
4. Remote Locations
Vehicles often break down in remote and hard to reach locations, on freeways and roads far from brick and mortar locksmith locations. Mobile locksmiths are equipped to reach you at any location with all the tools necessary right on the spot.
5. Extensive Training
A certified mobile locksmith undergoes extensive training. They are tested on a number of various locks and learn in detail how each of them works. This type of training better prepares them to be able to fix almost any kind of lock even if they've never encountered the type they may be called upon to fix. Mobile locksmith certification is offered through organizations like the Associated Locksmiths of America (ALOA) who also offers ongoing training. Those who want to be certified have to pass a criminal background check and pay a registration fee as well.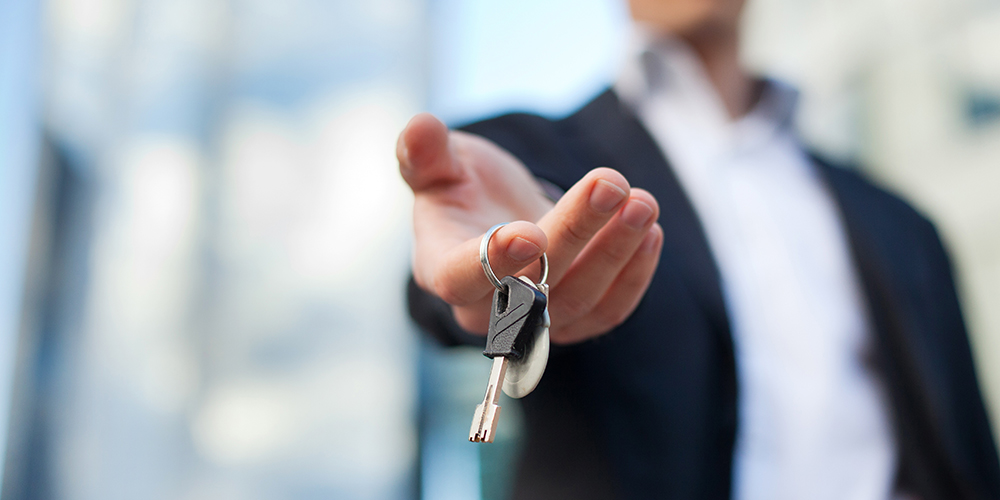 Mobile locksmiths work independently or with a large entity to offer an array of services such as rekeying, emergency rekey, lock replacement, office lockout, lock installation, master key systems, file cabinet locks, keys by code, safe combination changes, door closers, electronic locks, key control, latch guards, lock boxes and detex alarms. Some can perform a variety of lockout solutions for both residential and commercial calls, while others will only specialize in one or the other. Consider referencing locksmiths from professional organizations who offer a list of certified mobile locksmiths. This way you can be prepared for the next time you're in a tough spot on the outside of your home or car, looking in.