It would be too easy to say that security is being endangered when people are not paying attention. Of course, this is correct, but there is no way to combat or correct this broad of a personality trait. It is more important to get to the root of how a real estate agent can be assessed for their observance and commitment to protecting your home. When you are making sure that your real estate agent does not make these mistakes, you are protecting your home security. Here are some of the worst real estate agent habits you should be aware of.
1. Renting Expensive Accoutrement
A big part of the sell is showing prospective buyers the full extent of what they home could be. A popular tactic to enhance this experience is to rent some high-class items that elevate the home to its full potential. Everything from nice furniture to televisions can be placed where everyone can see them. It completes the vision of what the home could be, but it also sends a message to burglars that there are many expensive things to take.
The issues with filling a home with the finest products that money can rent do not end with being targeted by criminals. The very nature of the house being on the market makes it unlikely for people to find it odd that people are bringing things in and out of the home. Large scale burglaries happen where a moving truck takes away the things that fill the home. If it is obvious that what is in the house is rented, it might also be assumed that no one is actively living in the home. Criminals prefer an empty house to one that is full. And if you think that something like this happening in the dead of night would make neighbors suspicious, you are right. But over half of residential burglaries happen in the light of day.
Showing those looking to buy the home a blank floor plan might not be the most glamorous selling approach, but it does not make your home a target. Renting expensive decorations and appliances is not necessarily the best way to sell your home. You can weigh your options yourself, but it is important to realize just how much of a target it puts on your home. Certainly, do not pay for the rented supplies. When you are footing the bill for something that is endangering the security of your house, you have crossed the line into absurdity. If anything does happen, you do not want to be paying for the losses. You are already likely to lose money if you choose to disclose the recent crime.
Key Takeaways:
A home full of expensive things is more likely to be burgled.
Rented home furnishings send the message that the home is unoccupied.
Large scale burglaries can appear like standard movers.
Do not pay for the rented materials yourself.
2. Using Key Boxes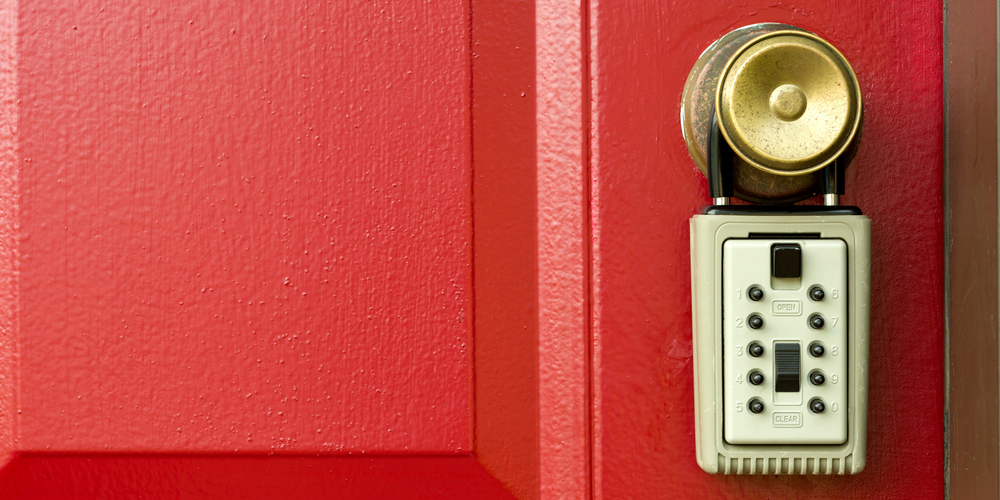 One of the worst things that a real estate agent can do is use one of the key boxes that you can buy from the hardware store. These boxes are a potentially devastating to your home security for a multitude of different reasons. The first is simple enough to remedy. Do not have the lock box so obviously displayed. Many times the shackle of this padlock device will be secured around a doorknob (they do not work on most door handles due to the shackle shape/size). This is done so people needing entry to the home do not need to route around to find it. But it also puts your key's "protection" on full display to anyone passing by.
The key boxes that are advertised, and marketed toward real estate agents, are very low quality. Almost all use a coded system, some of which are the four wheel combinations with very widely publicized decoding procedures (described along with other locks that provide the illusion of security). But even more likely than a criminal getting a soda can and finding out your combination, someone is likely to try to break the (often cheap plastic) lock body, or cut the shackle and run away with your key. In either case, the criminal who takes your key will now have completely surreptitious entry into your home. You may know that the key has been taken if the key box goes missing, but you will have no way of knowing your home has been compromised as long as they decode the lock.
Most of these items are not even as secure as lock boxes, which are already not as secure as any of the top safes. Do not let yourself be taken in by the names of some of these products, which purport to be "key safes". However, with a deeper understanding of what it takes to protect your safe, it may be clearer just how vulnerable these types of products are. There is never really a need for using this type of key holder. Someone should be there to hand off keys to anyone who needs access to the home. When you leave your key exposed and out in the open, you are putting your home at risk. When you give someone unmonitored access to your home, you also put it in danger. Both of those things are happening as a result of the use of these products.
Key Takeaways:
The types of key boxes real estate use are inherently insecure.
These locks can be decoded and opened surreptitiously.
Destructive entry is very simple for these locks.
Once your key has been accessed, you home is no longer secure.
3. Poor Record Keeping
People entering the home, vehicles arriving at the property, and items within the home, are all things that need to be recorded. Those that enter the home need to be recorded by name. In specific cases, your real estate agent may be responsible for allowing workers completing renovations, movers, designers, etc., to enter the home. More likely, they will just be managing the visits from potential buyers. However, this can get out of hand if the real estate agent does not take the necessary steps to document who has visited.
The contact information such as a simple name, address, and phone number goes a long way being able to get to the bottom of a theft, as well as discouraging criminals from striking. If the person who is considering stealing from you, having your real estate agent on top of record keeping will demonstrate to thieves that they can be held accountable. But there are certain types of policies that can make record keeping untenable. If you are having an open house, there is no real way of verifying any of the information left on a sign in sheet. In cases where the open house is not well organized, there may not even be a sign in sheet. But in general, a good way to get around fake information is to record the license plate numbers of visitors to the home. Fake license plates are much less likely to be used to obscure a thief's identity, due to the very steep penalties that can be incurred.
Besides visitors, personal property is also extremely important to keep track of. One of the first things that you can do is photograph your home in its current state, but this will be hard to keep track of on the schedule of your real estate agent. For that reason, you agent should be finding a way (likely photographs) to document where things are in the home when they bring in potential buyers. When you are living in the home that you are trying to sell, the first round of documentation is unlikely to be helpful after a few weeks of visitors. You can use the agent's property documentation to verify if something has gone missing after the room was photographed but before you arrived home.
Key Takeaways:
Anyone entering the home should be documented.
License plate documentation can be more effective against false identification.
Keep up to date on the personal property inside your home.
4. Not Being Mindful of Exposed Valuables
Sometimes set dressing helps to achieve a particular look for a home. But if it is valuable, it should not be out in the open. This goes off of the same type of idea as the first point about not renting expensive materials, but it includes the expensive items already in the home. The homeowner may make the mistake of leaving something on full display, but it is the responsibility of the agent to be mindful of the error. The most likely items to be stolen are small pieces of jewelry, cash, electronics, and other things that people forget to secure. Anything that is just laying around can be very easy to take. Small and valuable items should be kept out of sight, and even hidden on days where the home will be visited.
Hiding valuables is not a foolproof way of keeping your property protected. More serious criminals may rummage through drawers while the agent is distracted. Your agent should always be mindful of the most vulnerable areas in a home and take the steps to never let visitors be alone unsupervised in said areas. They may also be looking for things like safes, lock boxes, jewelry boxes, etc. Agents can often forget that many of the items in a garage can be special targets for criminals, and in that case, even showing these areas while high-value items are exposed can lead to criminals returning to commit the theft.
Most opportunistic criminals come to a home with a shopping list. They know what they are after because they know what they can turn into cash the easiest. If your agent does not understand what these criminals are looking for, then they do not have a chance of protecting you from careless mistakes. In the best case scenario, your real estate agent should care enough about your security to remind you to lock items away or secure them before they show the house. They should also enter rooms doing a visual sweep to inventory any possibly exposed valuables. Something like this should be documented (see above for more info on Poor Record Keeping).
Key Takeaways:
Valuable items should not be left out.
Visitors should never be left alone where you are likely to keep valuables.
Agents should know what criminals are looking for and be weary that nothing desired is exposed.
5. Showing/Telling Too Much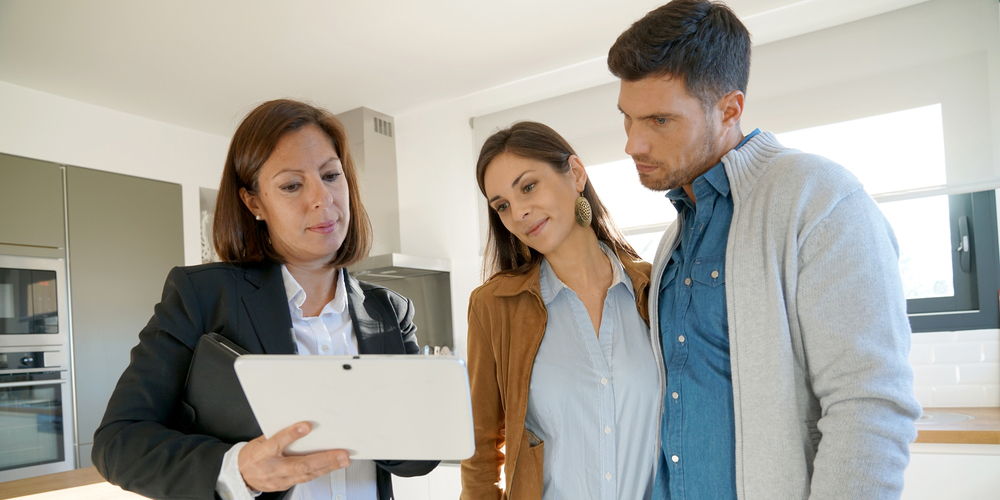 Sometimes a real estate agent can think something about a house is fascinating. Something that is fascinating may be a selling point, but it could also compromise the security of the home. Insights about the nature of a home's security that you are currently using, should not be freely talked about when showing a house. The fact of the security being used currently to protect your home is the most important point. If there is an area of the home where there was a safe, this could be brought up as an interesting fact. But if a safe is still being used, the agent should not point to your safe as an example of where a safe could be placed.
While you are highlighting the things you love about the property, you should be sure to mention the more sensitive parts of the home security. Things that should not be acknowledged in a way that will decrease the overall safety of the home. Understand that the job of the agent is to sell the home, and buyers like to know the pluses of your home versus all the other ones they are actively looking at. Agents are meant to answer important questions that buyers have, so giving them secrets to keep is not very practical. It is more about avoiding the habit of oversharing. Make sure they can talk about the things that they want, and that it is not a hindrance to hold back information that makes you feel insecure.
Besides giving insight into security, which can be necessary, it is important that your agent refrains from talking in too much detail about your living situation. If the home is going to be reliably empty or is currently vacant, this type of information getting out in any kind of detail can destroy your home security. Criminals like to know scheduling information so that they can know the time frames where they are less likely to be interrupted. Your agent should mention how you are always stopping by to check on little things about the property, and that there are so many showings after the current one. Not things like the owners are out of town and this is the agent's last showing of the day. Even if it is not true, the home needs to seem as though there are people that care enough to constantly visit.
Key Takeaways:
Security that is currently being used to protect the home should not be described in detail.
Your agent will have to share certain things about the home.
The non-permanent vacancy schedule of your house should not be discussed.
6. Having Open Houses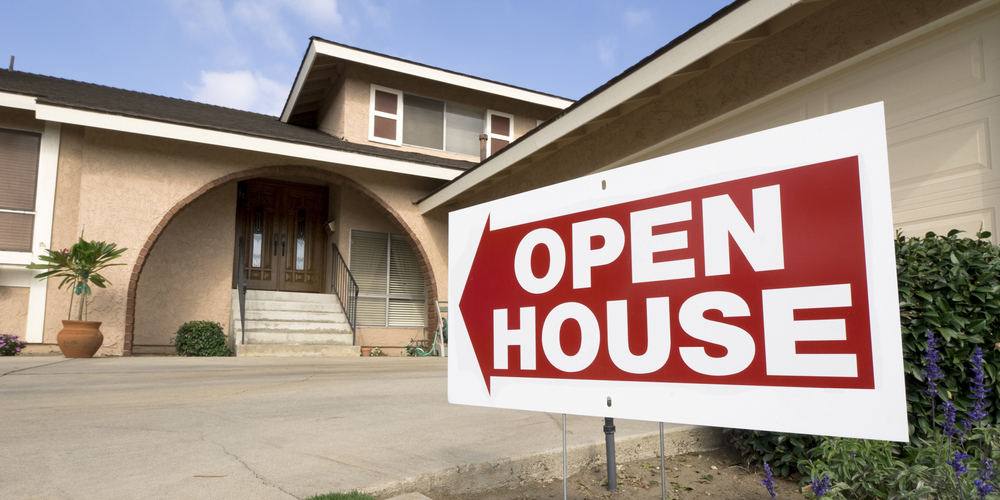 Open houses are a bit unnecessary in this day and age. They seem to expose your home to unnecessary risk without offering much in return. Most people who are buying homes are using the internet to do their research. They are not scouting neighborhoods for open house signs. There is a greater chance of your home being visited by someone who is looking to rob you than a person who has the finances and intention of buying your home.
If there is no real reason why you should have an open house, then why would your real estate agent want to have one? The simple answer is that it benefits them tremendously. They get to meet your neighbors (the most likely type of people to stop by) and make connections that could lead to other work. They can also meet with other potential buyers that are unrepresented (the most likely type of buyer) and pitch their services for both buying and selling properties. It is very unlikely to yield them anything from the sale of your home other than a display the work they are doing which you can actually see.
Open houses do allow people to wander around in your home in numbers that make it difficult to keep track of. Anyone has the potential to be in your alone and unsupervised with something of value. If they are monitored closely, they can make the decision to come back if there is anything they are interested in stealing. Without a sign-in desk that is strictly enforced and requires ID, you have no way of knowing who these people are. So if there is any issue with theft, and you had a security camera, you still may never catch the criminals.
Key Takeaways:
Open houses offer sellers very little.
Open houses are mainly a benefit to your real estate agent.
It is likely that visitors in your home will be left alone and unsupervised.
Without strict documentation protocols, it will be near impossible to know who has visited the home.
Conclusion
These are not all of the security mistakes that your real estate agent can make, but they are certainly some of the most common. New and expensive things should not be brought into your home to potentially make it a more attractive target to criminals. House keys should not be stored outside the home in key boxes. Your agent should know what, and who, is in your house at all times and be able to record this information. If anything is in the open, it should be protected, and certain parts of the home should not be over explained. And there is no good reason to be putting your home in the danger that an open house causes. If you can get your agent informed of the type of ways they can protect your home better, and institute necessary precautions, you will find that your home is much safer during the process of buying and selling.