When you change your place of residence there are so many things to do that security may not be at the top of your mind. Usually people are excited to move their belongings in and unpack so they can return to their normal routine. But what should be most important to a new owner or renter is changing the door locks to protect you in the event some keys end up in the wrong hands. Having new locks and keys will ensure you and your family are the only ones that can enter your new home.
Oftentimes, previous residents may still have several copies of your keys even though the contract states that all keys must be surrendered upon final sale of the property or change of tenant. Not only does this cause a safety issue for you as a new resident, it can also be a cause of insurance problems in the future. Most people don't know that homes are often broken into by people who knew the previous owners. This is why changing your locks is so important.
In addition, it's a good idea to examine the locks to see how they are graded by the American National Standards Institute (ANSI), who sets standards for products like locks to ensure that the characteristics and performance are consistent. The grade assigned by ANSI will give you a good idea of how well the current locks will perform and if you can rekey them or should just replace them all together. It may make the most sense to replace them all together and if so, consider installing a lock that has a higher grade rating for better security. Locksets are labeled by grade 1, grade 2, or grade 3 (which is the lowest security and is often not marked with a grading at all), based on their effectiveness.
It's also recommended to install a deadbolt for added protection. Be sure to change the locks on every entrance to the home including side doors and basements even though they may not be used as often as your front or back doors. The most important areas to secure are the exterior doors including the door connecting the garage to the house and the main garage door.
New renters have the right to ask the owner or manager to change the locks between tenants. Ask the landlord who will have access to your apartment. Apartment complexes typically use master key systems that allows employees such as maintenance personnel to enter any apartment. Speak with the landlord and investigate the terms of your lease before changing your locks.
When you move into a condominium or townhome, many aspects of your property may be governed by the community association. They may have rules as to what your front door locks can look like from the outside. Check with your association representative first before changing your locks. You can also ask a locksmith to rekey your locks to preserve uniformity of their appearance if needed. If you own a new home, trying to re-drill holes in a door for a different lock type may look bad and compromise the integrity of the door. If several exterior doors have been keyed to take the same key, it's usually most convenient to have a locksmith rekey or replace all the locks.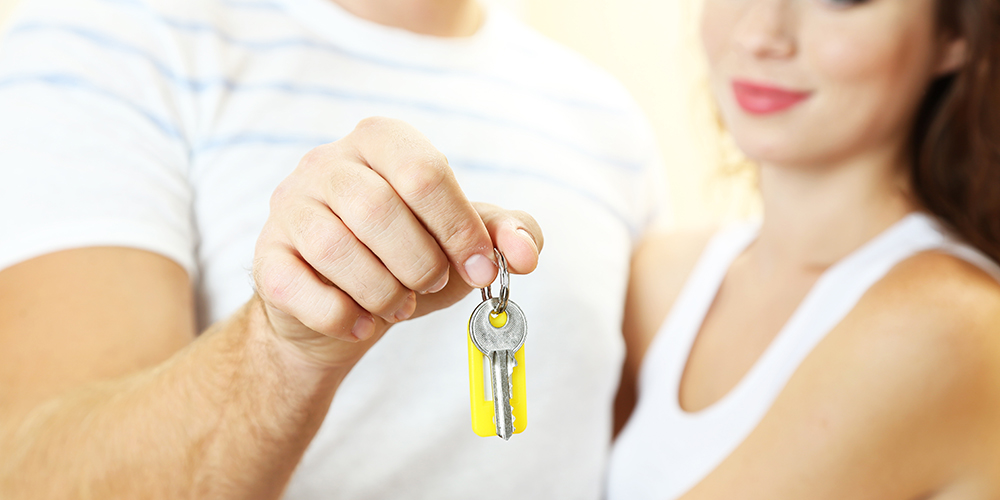 You could choose to change the locks yourself but moving into a new home can be stressful and the time it would take to learn about how to install them properly may be better spent on other things. A qualified locksmith makes it their profession to quickly and effectively get the job done for you. It's an extra expense you hadn't planned, but well worth doing so you can sleep well knowing your personal property is safe and secure.