When it comes to key fob replacement, you need to know your options for buying a new key fob and programming the device. The choices will be between doing the work yourself, hiring a professional, or blending the aforementioned choices. However, not all vehicles have the same options. Your solutions may be more limited depending on your car's make, model, and year.
Let's look over the possibilities for getting a new key fob:
FAQs
What are car key fobs?
A car key fob is an electronic device, which sends a wireless signal to your vehicle. This signal can open and lock the car, activate a panic alarm, and even start the car. Modern car key fobs unlock and allow for keyless start with proximity signals, without the need to press buttons on the key fob. Car key fobs include the designation of car key remotes and keyless ignition fobs.
Do car key fobs come pre-programmed?
Car key fobs need to be programmed with the vehicle or a working key fob present. You must purchase a key fob replacement and program the device. Though a physical key can be cut using the VIN (vehicle identification number), a car key fob does not have a registered corresponding electronic code that corresponds to the VIN. The signal must be captured to be replicated.
How much does car key fob replacement cost?
Your final car key fob replacement cost is a combination of the price of new parts and programming. A new car key fob will vary in price depending on the make, model, and year of the vehicle and where you purchase the fob. The average starting cost of a new key fob is $120, and professional programming starts at $85. With modern fobs, you are usually going to spend upwards of $200.
Can you do car key fob programming yourself?
Consult your owner's manual for the process of self-programming your car key fob. Fewer and fewer modern cars offer self-programming, but in the cases of models that do, you will almost always need a spare car key. When you have no available programming procedure or do not have the number of keys required for programming, call a locksmith.
How do I get a new car key fob?
Your options for getting a new car key include department stores, auto parts stores, online retailers, locksmiths, and dealerships. Depending on your car, you may not have all of these options for key fob replacement. The most reliable proprietors of key fob replacement parts are specialty online retailers, locksmiths, and dealerships.
Who programs car key fobs?
In order to replace a car key remote, you need key fob programming, and the options for that programming are shrinking with every electronic advancement. Certain luxury car manufacturers go to great lengths so their dealerships are the only option for key fob programming, but locksmiths do their best to acquire all necessary tools to program any car key.
DIY Key Fob Replacement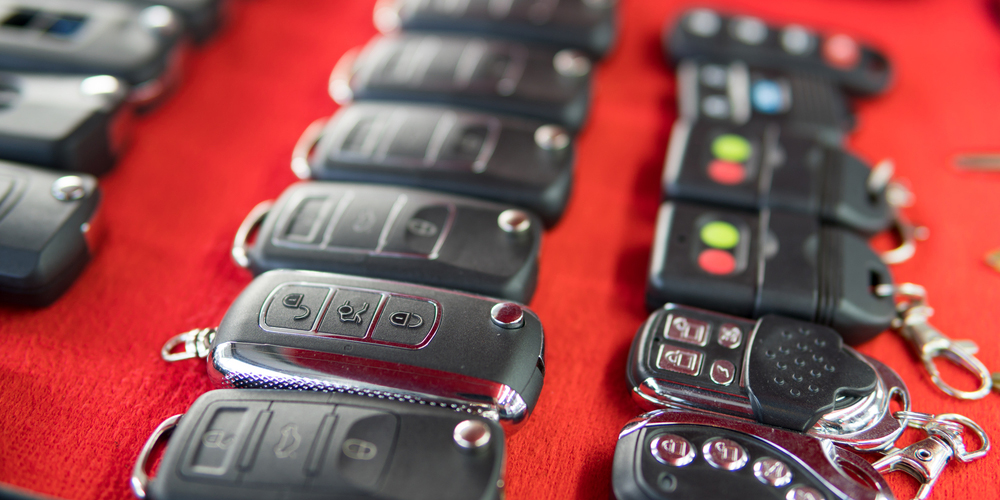 When it comes to key fob replacement, getting the parts you need yourself means sorting through all the options and making a determination for yourself. If the key fob replacement you purchase is defective or cannot be programmed for some reason, you need to troubleshoot whether the problem is the parts or programming. With DIY key fob replacement, you are on your own for figuring out what you need.
1. Retail Stores
Department stores and auto parts stores will often carry replacement key fobs for popular models. They will have limited stock due to the constraints of retail displays and shelf space, but if you drive an older Honda Civic or Toyota Corolla, chances are you can find a key fob replacement. And though these stores are not the best places to buy locks, keys have better quality control.
For the most part, you will be looking at the packaging on generic non-branded key fobs and matching up your make and model with the list of vehicles the product claims it will pair too. The knowledge and helpfulness of the staff will vary depending on luck, but even if you make the wrong selection, it should be easy enough to return your key fob replacement.
2. Online Vendors
The online resources for key fob replacement allow you to get the lowest prices, but you are at the greatest risk of not getting what you need. Getting the best key fob replacement online comes down to using a reputable seller and paying attention to what you are buying. Read every product description and double-check that the key fob you are buying is programmable to your vehicle.
When it comes to online sources, you really have to be aware of the dangers of aftermarket electronic car keys. If you are buying from an online marketplace, the key could already be paired to a vehicle. Or the key fob could be perfect for your vehicle, except it is poorly manufactured and the buttons wear out almost instantly. Always make sure your online seller has customer service to work through these potential issues.
Professional Key Fob Replacement
When your key fob replacement is handled by a professional, you have guarantees. Someone with the knowledge and experience dealing with your situation is at your disposal, and they can choose the correct replacement product that will work. There is no second-guessing because they are responsible for getting you what you need and making sure it works. For convenience and peace of mind, use professional key fob replacement.
1. Locksmith
An auto locksmith is the best professional option for key fob replacement. You are getting a trained technician offering you the guaranteed functionality of your new key fob. And with mobile locksmith services, this is all being brought directly to your location even at a moment's notice in emergency situations. In fact, this is the only service and delivery option that can arrive wherever your car is.
The only issue you are going to encounter is deciding which key fob replacement service to go with. Not every locksmith service is created equal, so you do need to be vigilant about the company you are hiring. And where you are in the world can potentially limit your choice of company or expand your options to the point where you are overwhelmed. When in doubt, see if United Locksmith services your area.
2. Dealership
Unlike a locksmith service, the dealership will require you to come in for your key fob replacement. They cannot come to you. You are still getting the guarantee that everything they give you is going to be programmable and function, but you are locked into the price the dealership quotes you. Think of it as the professional key fob replacement with the strictest limitations.
The dealership is never the best place to buy a new smart key. But in some cases, it will be the only choice. Antitrust and right-to-repair laws be damned, some manufactures have been able to restrict access to replacement key fobs for their cars. This is done under the guise of security and mechanical complexity, but the end result is the consumer being forced to pay whatever cost the dealership decides.
DIY Key Fob Programming
You cannot always handle the key fob programming yourself. But if it is an option, there are still some concerns. There may be problems with the car remote not working, which could be the result of user error, product malfunction, or vehicle damage. Without professional oversight, it can be difficult to figure out why something isn't working. If you encounter any issues, please contact a locksmith.
1. Written Documentation
Your owner manual should detail out written instructions for a key fob programming procedure you can do yourself. If you cannot find this referenced in your owner manual or you have misplaced the manual, double check by searching the internet for the key fob programming instructions. An excellent online database is Program You Remote, which you can use to search for your make, model, and year.
Make sure that you have all of the supplies you need before starting the process. You may see that you need several working remotes for your DIY key fob programming procedure, which can be an issue if you are replacing lost or stolen car keys. If you are trying to copy a broken key, you are also going to run into some problems.
2. Video Walk-Through
Sometimes watching is better than reading, which pains me to say as I write this. But alas, if you are doing the work of key fob programming yourself, it will be helpful to see the process being followed. Just make sure the way to program your car remote is the same as what is being shown in the video. Many recordings are made by average people who make assumptions about the universality of their programming method.
For example, even if you find a video that demonstrates the key fob programming protocols for a 2006 Dodge Durango, it won't work on a 2007. Even though the 2007-2009 models can be programmed the same way, you move a year or two either way, and you need a different process. Videos should be used to complement written documentation. Verify what you are seeing so you don't end up thinking that your key fob not working is a result of a faulty device.
Professional Key Fob Programming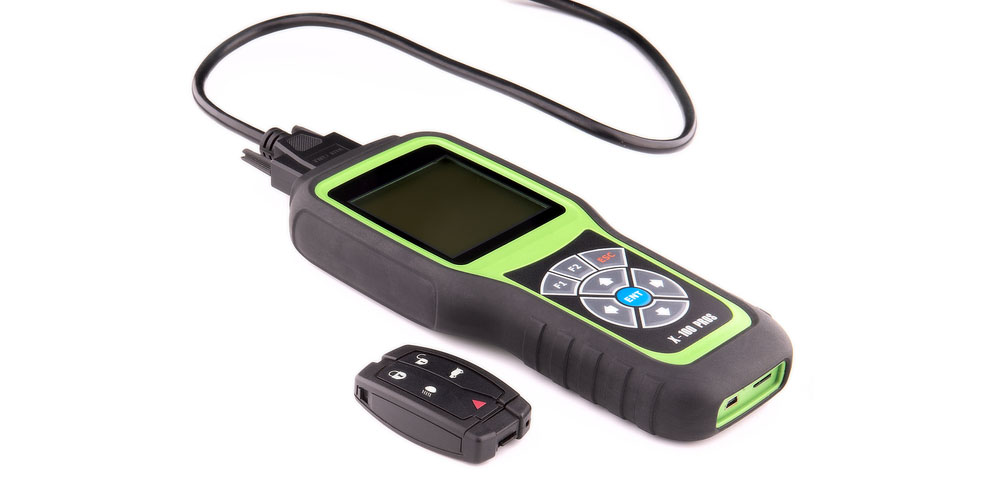 In the case of many modern cars, professional key fob programming is the only option. Most vehicles from the last decade cannot get new key fobs programmed without a trained automotive technician, proprietary tools, and software. But even if you have a choice, consider professional key fob programming to have lost or compromised key fobs unpaired and update your vehicle security.
1. Locksmith
If you are asking yourself or the internet, "Where can I get key fob programming near me," there is no better option than a locksmith. Whether you have purchased your key fob from the locksmith or a third party, you can have a technician arrive at your car's location and handle the programming on-site. There is no closer option because a locksmith comes to you.
Even with the $15 service fee for mobile arrival, you are still likely to pay a lower overall car key programming cost than what the dealership would charge. But similar to the dealership, key fob programming services can only be guaranteed to work if you acquired the key fob replacement from the locksmith. A locksmith can still program the fob if the device is functional, but they cannot give assurances as to the functionality.
2. Dealership
Just as some car dealerships have a monopoly on key fob replacement, some also have unilateral control over key fob programming. This is done by controlling access to diagnostic computers and software needed to program and capture encrypted access codes. But be wary of trusting the dealership to tell you whether or not a locksmith can program your key fob because they may misinform you.
Be aware that the dealership is also likely to price certain types of key fob programming differently. For example, the cost of car key duplication is often less than the charge for programming a key fob without a working key to duplicate. Just be aware of your options, and do not let the dealership convince you that they are the only option without reaching out to a local locksmith.
Closing Thoughts
Even if your car uses a traditional physical car key, there are many reasons you need a keyless entry remote. Without a working key fob, drivers are more likely to lock their keys inside the vehicle or forget to lock the vehicle altogether. Make sure you have the full convenience and security that your car can offer by getting the key fob replacement service you need.