Where you can get a key made depends on what type of key you are looking for and whether you have spare to copy. So when you ask, "where can I get a key made?" realize this is too general of a question.
"Where can I get a car key made without a spare?" is going to have a different answer than "where can I make a copy of a key for my office?" But have no fear. We will walk you through the best options for your needs. And if we don't, leave your question in the comments below.
To find the information you are looking for, jump straight to a section:
Where Can I Get A Key Made For My Car?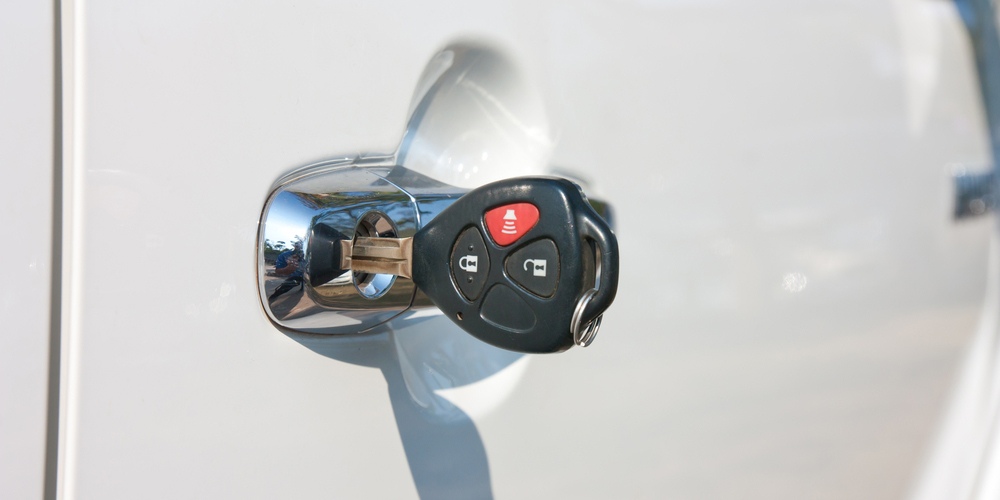 Your best option for car key replacement is to call an auto locksmith who will come to you and make a new key at your location. Though it may seem biased, I can assure you no other option offers the same level of convenience, service, and affordability.
If you only need a set of duplicate car keys, most hardware, and big-box stores have self-serve machines you can use. This works if you have an existing key from one of the popular manufacturers such as Ford, Toyota, Honda, etc. Luxury car keys are rarely made through these means.
Hardware stores are unlikely to offer much beyond car key cutting. Things like transponder key programming often require professional oversight or a self-programming procedure. You can offset some costs by having the car key cut before it is programmed professionally.
It is sometimes possible to handle key fob replacement entirely yourself, buying parts online and self-programming. But for many modern car keys, you will need access to proprietary equipment for programming. In certain instances, these tools will only be available at the dealership.
Key Takeaways:
A car locksmith is convenient and affordable while also providing professional oversight.
Self-serve key duplicators cannot cut or program every type of car key.
Certain modern car keys have to be made at the dealership.
Where Can I Get A Key Made For My House?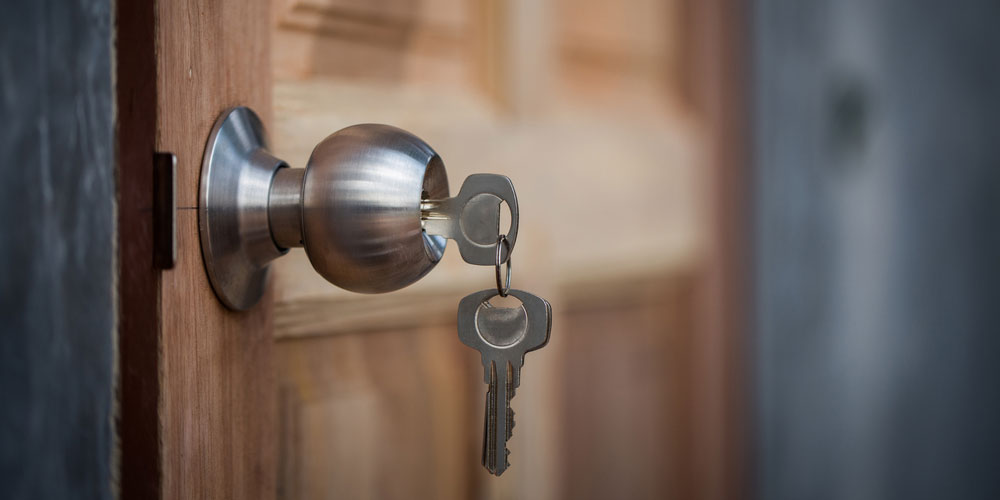 In many cases, house keys are best duplicated with the self-serve machines available at most big retail chains. In residential spaces, only high-security door locks are going to require anything beyond what a local hardware store can provide.
Most high-security locks have patented keys. The sale of key blanks is restricted to companies registered or partnered with a given manufacturer. Cutting of these keys can also be difficult for some stores if they require dimple or angled cuts.
If instead of asking, "where can I make a copy of a key," you want to know "where can I get a key made without the original," a home locksmith is going to be your best option. Decoding a lock to get the bitting information allows a key to be copied with no spare.
The cost of decoding a lock may be more expensive than the price of a new lock, but if you are using keyed alike door locks, it could be worth it to get your old key back. You will need a mobile locksmith service who can come to your location for this kind of work.
Key Takeaways:
Most house keys can be duplicated cheaply and quickly at your local hardware store.
Making high-security keys may require registered technicians.
A house key made without a spare will require a locksmith decoding the lock.
Where Can I Get A Key Made For My Business?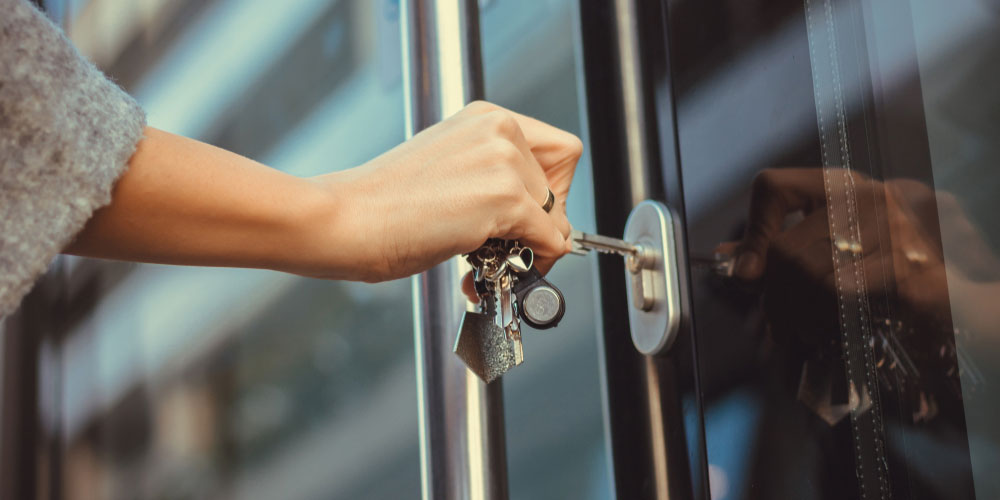 If you are only looking to make a spare key, the hardware store is the perfect place to go. Anytime the question is, "where can I make a copy of a key," this should be a viable option. Similar to getting a new house key, this will be complicated by patented keys.
Most commercial properties will have a building management company that holds spare keys for all units. With this service, you can avoid calling a commercial locksmith even when you have no spare copy, as one can be provided for you.
In situations where building management can provide a spare key, they may still give you a number of the locksmith they work with. This may even be preferred if the building uses a master key system, which the locksmith may have documentation on.
Be aware of what your building management expects from you in terms of keeping all existing keys and locks. In some circumstances, commercial door lock replacement may be a cheaper solution. This si especially true if you are locked out of your office and want to drill the lock to get back in and working as soon as possible.
Key Takeaways:
Most office keys can be made as easy as house keys.
Your property manager may have a spare that can be duplicated.
Check with your property manager for locksmith recommendations or lock change restrictions.
Where Can I Get A Key Made For Everything Else?
There are all kinds of different keys you may need besides car keys, house keys, and office keys. In almost every case, key blanks for these miscellaneous locks can be purchased online except for some types of motorcycle key replacement and safe keys.
If you have lost your mailbox key, the post office or property manager can often replace it. When you have a locked toolbox without a key, you should be able to get the key information based on the type of toolbox. Desk keys can be tricky because of the variety of desks. Antique desks without a modern desk lock replacement may need to be custom-made.
The most difficult part of getting keys will be finding the product number or manufacturer information to get the proper key blank. This is where the trained eye of a locksmith comes in handy, but you should be able to visually match your current key to online images.
When matching keys, pay attention to the warding (cuts on the side of the blade) and the shoulder size (the part between the bow and blade of the lock). In times where you are unsure about your type of key, a locksmith might be able to help with identification.
Key Takeaways:
Certain keys may be restricted by the manufacturers, such as motorcycle or safe keys.
You must find the right key blank before you can get a new key made.
Dimensions that vary most on keys are blade length, warding, and shoulder size.
FAQs
What does a locksmith charge to make keys?
The price of a new key is dependent on the type of key being replaced as key blanks and labor vary from product to product. Car keys are often the most expensive to replace, with an average starting cost of $120. Locksmiths rarely cut simple keys any hardware store can make unless they are made in conjunction with another service.
Where can I get a key made for the lowest cost?
If you only need a standard key made, hardware stores have self-serve key machines and popular key blanks available for the cheapest price. Locksmiths are the affordable choice for specialty keys you would need for cruciform locks, tubular locks, or patented/restricted keys.
Why do some keys cost more than others?
The cost of a key is based on the complexity of the key and the access to blanks. Some keys are patented, which means the sale of blanks is restricted to authorized sellers. These restrictions can inflate the cost of key blanks and the machines required for cutting/programming them.
Can I get a key made without the original?
A locksmith can make a key from a lock in most situations as long as they have access to a new key blank. The most common reason a key is not made is because the labor involved in lock impressioning or decoding can be more costly than the price of rekeying or changing the lock.
Closing Considerations
Where can I get a key made? Making car keys is best left to a professional locksmith. House keys can usually be made at a department store's self-serve key machine. Duplicate office keys are often available from your property manager.
If any keyway is patented, you will need to find a technician who is partnered with the lock manufacturer. United Locksmith has many trained professionals with a wide variety of such relationships, so check to see if we service your location.